HGTV's Junk Gypsies
After graduating from Texas A&M, sisters, Amie and Jolie Sikes, and their mom, Janie, started the Junk Gypsy Company with big dreams, a love of the open road and a slight flea market addiction. Staying true to themselves, the Sikes family has built a successful business that beckons to the free spirit and dreamer in everyone.
In addition to designing everything from apparel to jewelry to custom furniture, the gypsies have also been called upon to create spaces for country music artists and Hollywood stars such as Miranda Lambert, Dierks Bentley, Billie Joe Armstrong of Green Day, Marcus Luttrell and Sadie Robertson to name a few.
You may have seen their hit series, Junk Gypsies, on Great American Country and HGTV, followed by their HGTV web series titled "The Find & The Fix" on Facebook as well as "That Junk Gypsy Life" on HGTV's digital.
Most recent projects include their wholesale line "Road Collection by Junk Gypsy" along with exclusive lines for QVC, Pottery Barn Teen, Pottery Barn Kids, Junk Gypsy boot line, their own boutique hotel - The Wander Inn, and their first JUNK GYPSY book with Simon & Schuster that quickly became a New York Times bestseller.
The Junk Gypsy World Headquarters is located in Round Top, Texas (population 90) where their 7500 square foot flagship store is located. They refer to it as the store the "junk" built and is a destination for thousands of junkers and shoppers year-round.
For more information about The Junk Gypsy Company and the Junk Gypsy store in Round Top, Texas visit www.gypsyville.com.
Appearing live on the Fresh Ideas Stage Saturday, January 7, 2023 at 2 pm

Rhonda Kaiser
Southern Home & Farm Social Media Influencer
Appearing live on the Fresh Ideas Stage Friday, January 6 at 4 pm and Saturday, January 7 at 1 pm
Rhonda will be presenting on
"Garden Planning and Design."
Whether you are looking to start your gardening journey, or develop what you have already grown, this presentation is perfect for you!
Rhonda Kaiser is best known for being a social media influencer focusing on all things garden, vintage home and design. It is her passion to share her knowledge of both gardening and creative ways to make outdoor spaces more beautiful. She has been featured on many websites (Our Faux Farmhouse, Gardening Know How, Angi, and Hobby Farms), Instagram accounts (Antique Farm House, Pottery Barn, Ballard Designs, Cottages and Bungalows, The Happy Gardening Life, Tractor Supply, Burpee, Gardener's Supply Co, Country Sampler Farmhouse Style, and Country Sampler, just to name a few) and magazines (Texas Gardener and American Farmhouse Style).
After graduating from Texas A&M University, Rhonda worked in the Natural Gas industry before ultimately pursuing her passion in gardening and design. She furthered her education by studying interior and landscape design, worked as a florist, and became a Texas Master Gardener.
In the process of all this, she and her husband bought a farm, which ended up being the perfect setting to feature her garden, greenhouse and vintage silo!
To take a look at the beautiful outdoor space Rhonda has created, visit her on Instagram
@SouthernHomeandFarm
or on her website at
www.SouthernHomeandFarm.com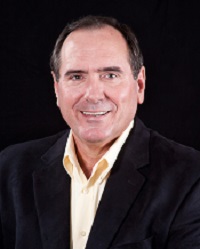 Dennis Celsor
Dennis Celsor of Built Green Custom Homes: Affordable Energy Efficiency Secrets for New Homes. Learn the secrets to really add affordable energy efficiency as you design-build your new custom home. Build green while protecting the green in your bank account too.
Appearing live on the Fresh Ideas Stage Saturday, January 7 at 3 pm

Jewell Parker
Jewell Parker and her husband Steven are Austin Franchise Owners for ShelfGenie a custom glide-out shelving company. Since 2000 ShelfGenie has installed custom glide-out storage in thousands of kitchens, pantries, bathrooms and more. In this seminar Jewell will focus on bringing joy back into your kitchen, the most important family gathering place in your home.

Appearing live on the Fresh Ideas Stage Saturday, January 7 at 12 pm and Sunday, January 8 at 2 pm