Tips to Start 2020 with an Organized Home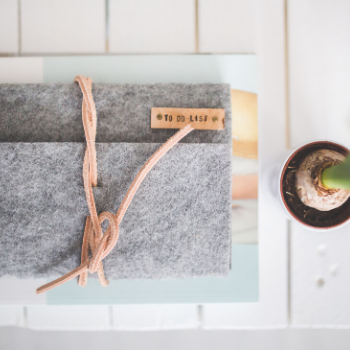 The start of a new year is the perfect time to make a change and organize your home. Check out four simple tips to help add some order to your space, just in time for 2020.
1. Declutter
A new year means out with the old and in with the new! With the holidays behind us and a few new gadgets and treasures in our home, January is the perfect time to declutter and donate what no longer works for your lifestyle. Plus it's easy on your wallet after a month of big spending! Donating gently used toys your kids have outgrown, a few of the many pots and pans cluttering your kitchen cabinets, or the clothes that have hung in your closet untouched for more than a year is a great way to get organized. Listen to Elsa, and "let it go."
2. Start Small
Organizing a whole house can be daunting. Before you get discouraged, remember to start small. Whether it's the junk drawer, the bedroom closet, or the mess of dishes that linger behind closed cabinets, no one's asking you to organize the entire house the second the clock strikes midnight. It's okay to take it one day at a time.
3. Invest in New Tools
Once you have decluttered specific areas of your house, invest in tools that will help you keep these spaces tidy and well kept. There are lots of items that can make staying organized easier and investing in them will be completely worth it! A filing cabinet for your mail and bills, baskets or tubs for toys, and hooks for the tools in the garage will help. Remember, extra storage space is never a bad thing!
4. Set a Routine
In a perfect world, after organizing your space, you could sit back and relax for the rest of the year and admire your tidy home. Unfortunately, with school projects, extracurricular activities, and a hectic work schedule, dishes start to pile up, the dust starts to accumulate, and the newly cleaned drawer slowly starts to earn its name as the junk drawer once again.
To help your home stay organized, set a routine for yourself. On a daily basis, make sure your items are stored back in their original homes—thanks new organizational tools!—clothes are back on their hangers, dishes are in the dishwasher, and toys are in their tubs. On a weekly basis, grab your tub of cleaning products and do a once over of your space, even if it's just one room at a time. This week, the kitchen. Next week, the laundry room.
The Austin Home & Garden Show takes place at the downtown Austin Convention Center January 10 - January 12. Guests will be able to meet local home improvement experts ready to help with your next project! A must-attend event for Austin homeowners and those looking to organize and beautify their home, it's not too late to get your tickets! Tickets available in the link here. Follow along for updates on social media on Facebook, Twitter, Pinterest, and Instagram.
Jan 6, 2020, 06:00 AM