Exhibitor Spotlight: Stackhouse Container Homes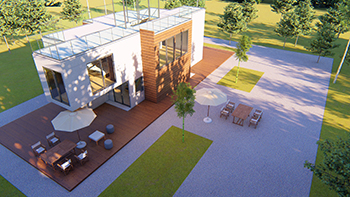 The countdown is on! The Austin Home & Garden Show takes place at the downtown Austin Convention Center January 10 - January 12. We chatted with vendor Zach Hargraves from Stackhouse Container Homes, the premier shipping container home builder in Cedar Park and Austin, Texas.
Learn more about Zach and container homes below, and be sure to stop by their booth to see how you can make your custom-home dreams come true!
Q: What three items do you always keep in your tool belt?
Zach: "Something to write with, something to measure with, and courage."
Q: What was your first job?
Zach: "I used to mow lawns to earn money for skateboard shoes, but cleaning dog poop out of the yard for $3 a week to earn my first 20" bike stands out the most. Very rewarding, that experience. It taught me that sometimes you have to deal with some "stuff" to get the things you want."
Q: What famous figures inspire your career?
Zach: "That's a tough question. I am infatuated with people whose goal is the betterment of society but also the kind of people who don't brag about or socialize their efforts to effect these changes. Maybe someone like Nicola Tesla or Mother Theresa. The yogi Paramahansa Yogananda also comes to mind."
Q: What was your first ever DIY project?
Zach: "Growing up in the country with very little money, DIY was how one lived. As a kid I made bows and arrows, built forts, and fashioned metal scrap and old tools into pretend guns. My dad and I took two dirt bikes apart and put all the parts we liked together to make a better bike. At 17 or 18, a buddy and I built and tuned an engine for my daily driver, a 1977 Toyota Celica. If it was broke and you needed to work, it got DIY'ed!"
Q: How long have you been building container homes?
Zach: "I have been designing and building container structures since early 2016."
Q: Where do you find your design inspiration?
Zach: "I speak to my clients regarding the way they live and what they want to achieve with the project, but mostly I listen. Every prospective container home buyer has a story and the home should be built around that story. That is truly a forever home."
Q: Can patrons customize their container homes?
Zach: "No, never; I won't stand for it! (Tongue in cheek.) Of course they are customizable. If you can dream it, we can build it. We are truly excited by and frequently amazed at our customers design ideas and contributions."
Q: What's a common misconception people have about container homes?
Zach: "That they are inexpensive to build. The container homes we build are custom homes. A custom "anything" is nearly impossible to create "on the cheap." This is not to say that there are not ways to save money building with shipping containers, because there are and we utilize them. In essence, anything that is worth doing is worth doing well—and usually costs a little money."
Q: What are the benefits of living in a container home?
Zach: "They're just plain cool. Your domicile can be a reflection of who you are. These days, we are allowed and encouraged to be different. I don't want to be just like everyone else, and I don't want to build like everyone else. We attract clients who want their home environments to be unique, as well. Luckily, there are many of us "different" kinds of folks out there who are excited and willing to try something out of the ordinary. Not to mention that container homes are nearly indestructible steel structures, eco-friendly, and can be optimized for efficiency in a multitude of ways."
The Austin Home & Garden Show returns to the Austin Convention Center January 10 - January 12. Don't miss your chance to experience Zach's Container Home display and more! Get tickets today. Follow along for updates on social media on Facebook, Twitter, Pinterest, and Instagram.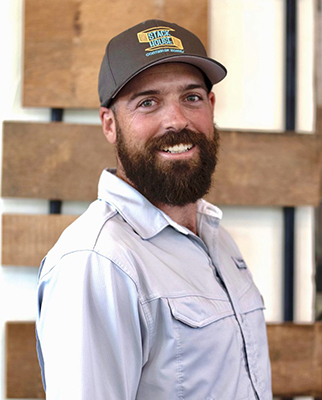 Dec 20, 2019, 19:28 PM